Top 5 Beaches You Must Visit on Your Bahamas Yacht Charter Vacation
&nbsp
With over 2,000 breathtaking islands and cays, pleasant weather year-round and mesmerizing aquamarine blue waters, it's no wonder why the Bahamas is a top pick for a beach getaway in the Caribbean. This breathtaking beautiful location is known for its stellar beaches, many of which have been voted the "best beaches in the world." The Bahamas has miles of pristine beaches with soul-warming sun, crystal-clear waters and powdery white or even pink sand. Below we have listed five of the best beaches that should be at the top of your Bahamas yacht charter vacation itinerary.
1. Cabbage Beach (Paradise Island)
Also called West Beach, Cabbage Beach is a stunning 3km strip of pearly white sand beach located along Paradise Island's northern coast. Known as the most beautiful beach in Paradise Island, the Cabbage Beach is lined by lovely palm trees, sea grapes, and casuarinas. From the seclusion of the beach's northwestern extension to the wide variety of water sport opportunities, this beach is the most popular beach for families and adventure-seekers alike.
Ideal for: Beach walking, swimming, sunbathing, water-skiing, snorkeling and parasailing.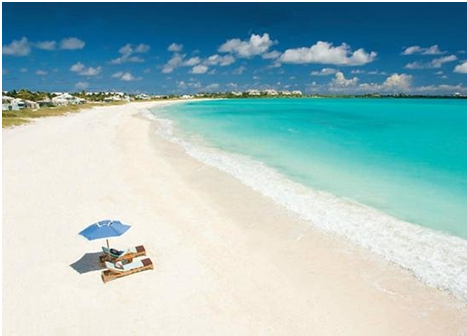 2. Gold Rock Beach (Grand Bahama Island)
Gold Rock Beach is part of the Lucayan National Park and is protected by the Bahamas National Trust. Located about 25 miles from Freeport in Lucaya, Gold Rock's gorgeous white sand and calm azure waters make it the most beautiful beach in the Grand Bahama. This secluded beach looks spectacular when the sand forms ripples at low tide unfolding its signature "welcome mat" look.
Ideal for: Picnicing, parasailing, snorkeling, and windsurfing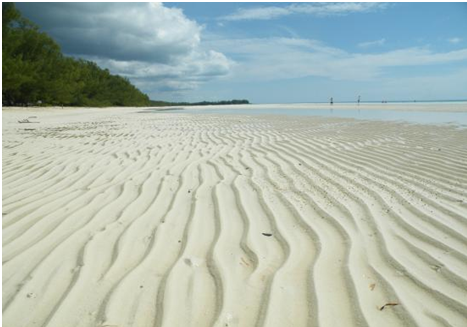 3. Cable Beach (New Providence Island)
The glittering 6.5 km shoreline of Cable Beach offers a great array of facilities and activities. Located about three miles west of downtown Nassau, Cable Beach is notable for its calm waters and fine white sand. This picturesque stretch of beach is situated near stunning golf courses, casinos and restaurants. It's the nicest and one of the most kid-friendly beaches in the New Providence area.
Ideal for: Scuba diving, water-skiing, jet-skiing, banana-boat rides, parasailing, scuba-diving, and snorkeling.
4. Pink Sand Beach (Harbour Island)
Running along the entire eastern side of Harbour Island, this 5km long Pink Sand Beach has been rated as one of the "Best Bahamas Beaches" by Fodors, Frommers and The Travel Channel. The pink hue comes from foraminifera, a microscopic organism that has a reddish-pink shell, which is found in the sand of this iconic Pink Sand Beach along with coral, shells, and calcium carbonate. The calm, crystal clear waters provide excellent diving, fishing and boating opportunities to vacationers.
Ideal for: Swimming, diving, fishing, and boating

5. Ten Bay Beach (Eleuthera)
If you are looking for a charming spot, the breathtakingly beautiful Ten Bay Beach will pleasantly surprise you. Untainted and unspoiled, there is much to be discovered on Ten Bay Beach. This beach is naturally shaded by large casuarina trees. The calm protected bay has a clean sandy bottom and is a great place to have a picnic or go swimming.
Ideal for: Swimming, snorkeling, picnicing, and walking
The range of beautiful beaches in the Bahamas is dazzling. Travelers and adventurers looking for the best beach vacation in the Bahamas should not miss the breathtaking beauty of these amazing beaches during their yacht charter vacation. Book the best Bahamas yacht charters to explore these serene beaches and enjoy the adventurous activities at your own pace and style in utmost comfort, luxury and privacy. Get ready for the vacation of a lifetime! Happy Vacation Time!